The Best Foods For Glowing Skin (Plus Skin-Friendly Recipes!)
Posted by Team LATHER on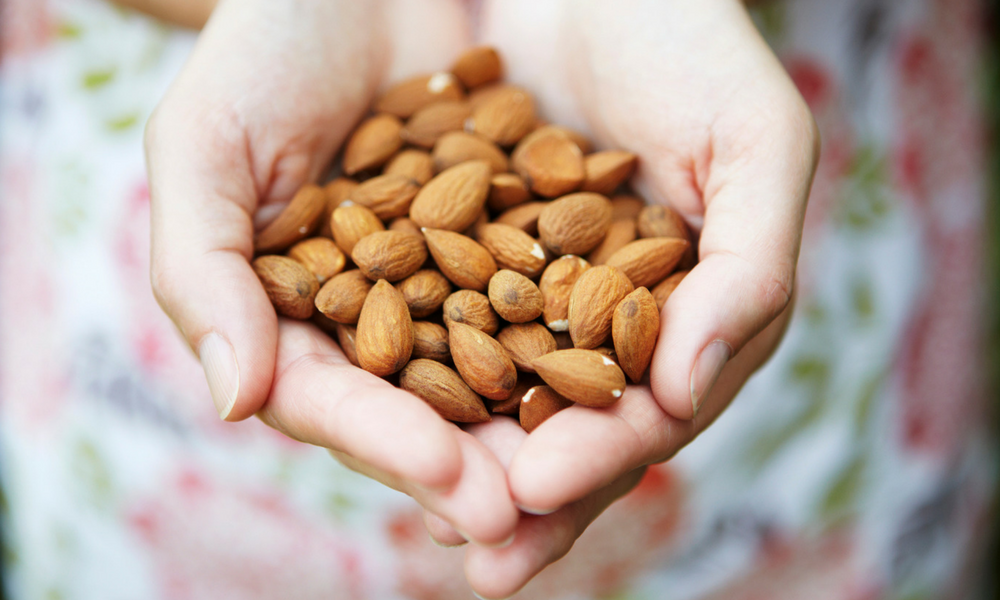 Lotions and potions will always have their permanent place in your quest for flawless skin, but if you're serious about achieving that covetable glow, you need to feed your skin from the inside, too. Your skin, after all, is your body's largest organ.
Noshing on fresh whole foods and lots of veggies will keep your skin happy, but there are a few standout superstars thanks to their high content of nutrients your skin specifically craves. From reducing the appearance of wrinkles to protecting against UV damage, these foods perform a variety of important tasks. Incorporate them into your diet as much as you can so your skin looks it's absolute best. 
Dark Leafy Greens
We'd be remiss if we didn't mention leafy greens, such as kale, watercress, Swiss chard, and spinach, as they are nutrient bombs we should all be eating daily—no exceptions. Not only do they provide loads of antioxidants, vitamins, minerals and phytonutrients vital to radiant skin, but they also help detoxify your body (and the more "cleansed" your body, the more luminous your complexion).
Carrots
Thanks to their high content of beta-carotene, carrots are one of the best-ever foods to help improve skin quality. Inside the body, beta-carotene converts into vitamin A, which boasts strong antioxidant powers and is known to protect your skin from sun damage. Many people also report that eating carrots on the regular helps keep their skin smooth and radiate a healthy glow (without sunbathing!). Not a fan of carrots? Eat sweet potatoes instead—they, too, are bursting with beta-carotene.
Cooked Tomatoes
You may have heard cooking vegetables reduces their nutrition content, but the opposite is true for tomatoes. Cooking tomatoes increase their levels of lycopene, a phytochemical that's been shown in studies to boost collagen levels. (Subjects in the study got their dose of lycopene by eating tomato paste.) On top of that, lycopene has also been shown to protect against ultraviolet (UV) damage.
Turmeric
An Indian spice lauded for its anti-inflammatory qualities, turmeric has also been shown to possess potent free-radical fighting capabilities. For this reason, turmeric is often considered a double-duty rival against both the visible signs of aging, such as wrinkles, as well as skin issues caused by inflammation (we're looking at you, pesky blemishes).
Salmon
You're probably already aware that salmon is rich in anti-inflammatory omega-3s, but the fatty fish also contains dimethylaminoethanol (DMAE), a substance is responsible for strengthening cell membranes. By strengthening skin cell structures, DMAE has also been shown to smooth the appearance of wrinkles, as well as improve the texture of sagging skin.
Yellow Peppers
Vitamin C is a skincare darling thanks to its ability to help stimulate collagen production—and yellow peppers are chock-full of it. One large yellow pepper contains 341 mg of vitamin C, whereas an orange contains 51 mg. One study conducted on 4,025 women linked higher vitamin C consumption with decreased wrinkle prevalence and dryness (independent of age, race or sunlight exposure).
Green Tea
Consuming green tea has become more and more popular in recent years—and for good reason! Green tea is loaded with catechins, which are antioxidants that inhibit inflammation and fight free radical damage. Plus, there's evidence that catechins can protect against UV radiation.
Blueberries
A little bit sweet, a little bit sour, blueberries are a tasty treat that can give you a glowing, beautiful complexion. Not only are they rich in antioxidants, but blueberries also contain anthocyanins, which are phytonutrients that may help strengthen collagen fibers and have been shown to potentially alleviate UV-induced skin photoaging.
Almonds
One of the best sources of vitamin E, almonds can help keep skin even-toned, well hydrated and protected from sun damage. On top of that, vitamin E has been credited with helping treat skin conditions like atopic dermatitis, melasma, psoriasis, and acne.
Walnuts
Walnuts are high in omega fatty acids, including omega-6 linoleic acid and omega-3 linolenic acid. In one study, researchers concluded that "higher linoleic acid intakes were associated with a lower likelihood of senile dryness and skin atrophy." Omega-3s are crucial in providing hydration for the skin (and we all know that well-moisturized skin is key to supple and healthy-looking complexion). Chia seeds and flax seeds are also great sources of omega-3s.
Dark Chocolate
As if we need another reason to eat chocolate! But here's one anyway: Dark chocolate contains cocoa flavanols, compounds that possess antioxidant properties and help hydrate skin. In one study, women who consumed a high flavanol cocoa powder drink had increased blood flow in the skin, higher UV protection against sunburn and "moderate but significant" changes to skin density and thickness.
Olive Oil
Olive oil is high in monounsaturated fats (as are avocados). Researchers in one study involving 1,264 women found that higher olive oil consumption resulted in 31% fewer signs of aging and a "beneficial effect on the severity of facial photoaging."
Oats
If you want taut skin, oats might be a great way to start your day. Oats contain silicon, a mineral that's credited with strengthening and firming body tissues and improving skin elasticity. 
Brazil Nuts
The selenium in Brazil nuts is linked with collagen stimulation, which in turn keeps skin strong and elastic. A single Brazil nut gives you 134% of your daily value of selenium. Brazil nuts are also high in vitamin E, which is an excellent skin moisturizer.
Probiotics 
Probiotics are "friendly" bacteria important to gut health. You can find them in supplements, foods enriched with live bacteria cultures like kefir (a cultured yogurt drink) or fermented foods like kimchi and sauerkraut. While the probiotic-skin link is still a relatively new concept, research has already shown that consuming probiotics may reduce skin sensitivity, mitigate inflammatory conditions like acne and even improve the skin barrier function.
Super-Simple Recipes for Glowing Skin
Eating any one of these foods every once in a while can be helpful, but the real key in developing glowing skin is to include these items in your diet as often as possible. Even if you're always on the go, it's possible to eat for your skin! Here are three quick and easy ideas to start:
Salad
Combine sliced carrots, yellow peppers, walnuts, half an avocado and a dark leafy green of your choice in a large bowl. Grate in lemon or orange zest, adding a dash of olive oil and balsamic vinegar.
Breakfast Oats
Cook steel-cut oats with half a cup of almond milk. Add a handful of blueberries and a tablespoon of sliced almonds.
Smoothie
Whip up a smoothie with a cup of blueberries, one tablespoon flax seeds and half a cup of kefir, adding a frozen banana or other fruits.