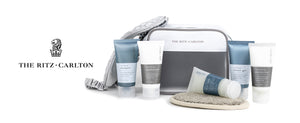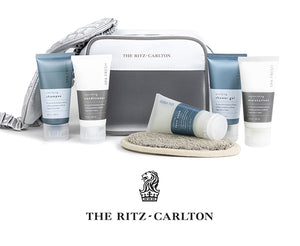 When America's iconic luxury hospitality brand, The Ritz-Carlton, wanted to create an equally iconic signature spa, retail, and in-room collection in harmony with its brand and the ever-growing guest demands for natural products, they turned to LATHER Custom as their guide.
The Strategy
Develop an exclusive brand name connected to the spa experience

Create distinct custom packaging as an extension of the brand's updated positioning, stature, and luxe spa experiences
Formulate a wide range of spa and retail products using all-natural formulations and a fresh, memorable, essential oil-based scent

Support a wide range of property locations with efficient distribution and easy online ordering
The Results
SPA FRESH has become perhaps the most widely sold hospitality retail collection, popular both on-property and online.

The guest-favorite collection was successfully utilized in-room for years.

With the achievements of SPA FRESH in North America, the signature collection launched in Asia in 2021.
Client Testimonials
"Prior to working with LATHER my one concern was could they produce a product that was luxurious enough whilst still maintain a chemical, paraben-free approach. Having tried a few sample products from the LATHER line I was very quickly reassured that this would not be the case with them!

The custom process was very easy. We have an amazing bathroom amenity program as a result of working with LATHER. We continue to receive requests from guests to purchase the product to use at home. There is no better indicator of a great product."
- Charles Fisher, Resort Manager, Four Seasons Resort Lana'i
Client Testimonials
"We couldn't ask for a better bath amenity and brand partner than LATHER. The company's modern packaging and crisp, vibrant scents fit the vibe of our boutique hotel collection to a tee. We use LATHER's body products in many of our guest packages and as gifts for our loyalty club members. We greatly value LATHER's exceptional customer service and willingness to always partner with us on promotional and press events. Simply put, LATHER has been a big part of Lark Hotels' growth and success."
- Dawn Hagin, Chief Inspiration Officer, Lark Hotels
Client Testimonials
"Great quality product, highly reliable service, flexible and able to adapt to changing needs. Your customer service, hands down…It's first rate – I've never worked with anyone better."
- Gary Boyd, Director of Purchasing, Wynn Las Vegas