People With Great Skin Swear By These Ingredients
Posted by Team LATHER on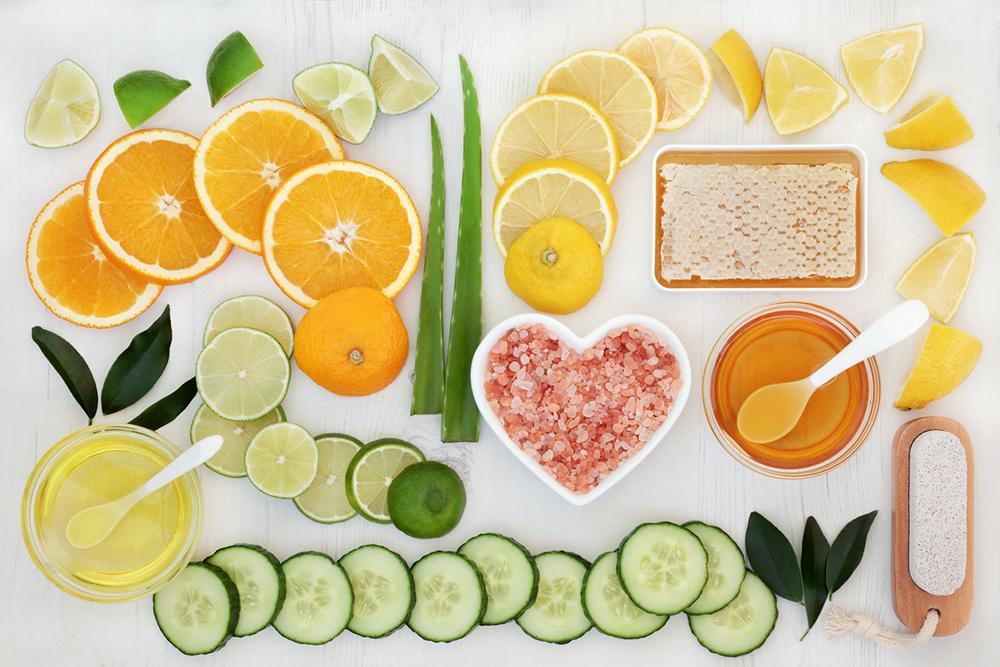 Pssst! Here's a tip: For incredible skin, choose skin care formulas, not products. In other words, look for tried-and-true ingredients, not words nor promises.
As a skincare company, you might be wondering why we'd tell you this. After all, we invest a lot of time and energy into making our products as informative and enticing as possible. But here's the thing: At the end of the day, the only things that matter are whether you see visible results and how safe you feel slathering our stuff on your face and body.
This is why our products are made from the best, most effective ingredients. But don't just take our word for it! These substances have been researched, tested and approved by scientists. Not only that, but they also come with plenty of anecdotal evidence from real humans (all of whom were on a mission for glowing skin).
Here are some of our favorite ingredients—and the science to back them up.
Science-Based Skincare Ingredients to Slather On STAT
Squalane is an oil naturally created by your skin, but it's also present in olive oil and in shark liver. Squalane is a natural antioxidant that repairs and protects your skin cells. In an eight-week clinical trial, Japanese women applied squalane to half of their faces. Researchers found that squalane significantly reduced the appearance of wrinkles and crow's feet for these lucky ladies. Whoa! 
Find the plant-derived version in Cucumber Milk Facial Cleanser and Bulgarian Rose Phytonutrient Elixir.
Tea tree extract is the essential oil of the Australian tea tree. This amazing essential oil soothes skin, but it's most popular for its ability to dramatically reduce the appearance of blemishes. A 2007 study from Iran found that tea tree oil was a successful treatment for patients with mild to moderate acne.
Find it in Charcoal & Tea Tree Cleansing Bar and the A Clear Day collection.
Vitamin C is one popular ingredient (look on the web; virtually all estheticians and dermatologists recommend a daily dose of C). Known as a powerful antioxidant, vitamin C is best known to help protect cells from free radical damage. Free radical damage, simply put, is when molecules "steal" electrons from each other, causing a cascade of destruction that ultimately results in things like sagging and wrinkles. In a 2002 study, volunteers applied a vitamin C gel to their faces for 12 weeks. Researchers found that vitamin C visibly reversed the damage done by the sun and significantly reduced the appearance of wrinkles. 
Find it in Vitamin C Peptide Renewal and Daily Defense Facial Sunscreen.
Sodium hyaluronate is the salt of hyaluronic acid—a lubricating substance naturally made by your own body. It's extremely hydrating and moisturizing, which is great for your skin. Researchers agree: A 2011 study found that using hyaluronic acid improved skin hydration and elasticity for participants.
Find it in Shine Control Face Lotion and Moisture Magnet.
Tocopheryl acetate is a form of vitamin E. Tocopheryl acetate is an antioxidant, which means it can defend your skin cells from damage and repair already-harmed cells. Research suggests that applying vitamin E to the skin has shown to have a protective effect against UV damage. 
Find tocopheryl acetate in AHA Facial Therapy with Borage Extract and Coconut Crème Body Whip.
Allantoin comes from the root of the comfrey plant and is a natural skin soother. In fact, the ingredient does such a great job at calming skin that in one 2016 study, researchers found allantoin effectively helped expedite wound healing in participants with epidermolysis bullosa, a condition that involves skin blistering. Wow!
Find it in Lavender Lime Moisturizer and Bamboo Crème Body Wash.
Uttwiler spatlauber is a type of Swiss apple known for its long storage life. The stem cells of this rare apple help fight the signs of aging. In a four-week trial, study participants applied a cream containing uttwiler spatlauber stem cells to their faces twice daily. Scientists found that the cream visibly reduced wrinkle depth.
Find it in Swiss Apple Wrinkle Remedy
Panax ginseng, also known as Korean or Chinese ginseng and not to be confused with American ginseng, has been used in traditional herbal medicine to help alleviate fatigue and other health conditions. Typically, it's known to help stimulate collagen production (i.e. tauter, more uplifted skin). One particular study concluded Panax ginseng "may be considered as an attractive, wrinkle-reducing candidate for topical application."   
Find it in Cucumber and Ginseng Facial Mist.
Sea algae extract doesn't sound like something you'd put on your face, but this natural, marine plant-derived extract can help your skin become younger-looking and more hydrated. A 2015 study published in the journal Cosmetics found that sea algae extract is very effective at eliminating the telltale signs of aging, including wrinkles.
Find it in the Sea Kelp and Ginseng All-Over Mask and Sea Kelp Body Wash.
Oat extract is full of beneficial antioxidants. It's also soothing and is known for its anti-inflammatory properties. A 2015 study published in the Journal of Drugs in Dermatology found that oats effectively helped patients with dry, irritated skin.
Find it in Blue Chamomile Foaming Bath Treatment and Hand Therapy.
Green tea extract is one mighty antioxidant! Scientists believe a major component of green tea, called epigallocatechin-3-gallate (EGCG) plays a major role in protecting us from damage as well as inflammatory conditions. For example, while further research is required, a small study from the University of California at San Francisco showed that green tea extract effectively treats inflammation caused by rosacea. Plus, rumor has it that green tea is why the geishas of ancient Japan had such flawless skin. Interesting, ain't it?
Find it in Bamboo Lemongrass Body Wash.
How many of these extraordinary ingredients have you tried? How have they transformed your skin? Let us know in the comments!