How LATHER Commits to Sustainability
Posted by Team LATHER on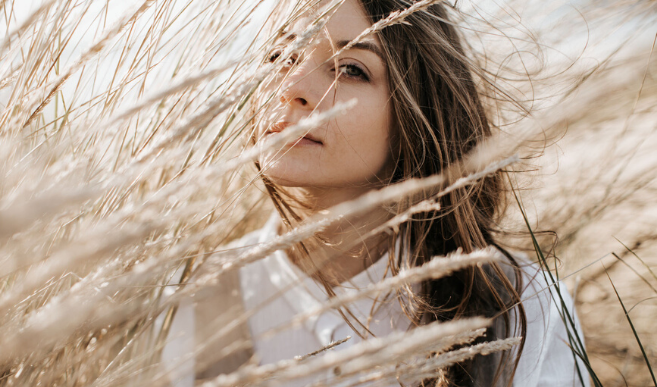 At LATHER, we take our commitment to sustainability seriously. From helping you and your family avoid toxins in your day-to-day lives to minimizing waste, we work to build a better world for all of us. We not only formulate green, clean products to add to your vanity—we also give back and play a role in supporting our earth. Here's a glimpse to how we aim to do just that.
Packaging That Keeps the Earth in Mind
LATHER uses EcoPure, an FDA-compliant, organic compound added in small amounts to traditional plastic, which facilitates faster decomposition of plastics in landfills. We use EcoPure in our packaging, which is created from recycled and recyclable materials.
We also use soy-based inks for paper and carton printing, which are naturally low in volatile organic compounds (VOCs). Soybeans are a clean renewable and sustainable resource, unlike the alternative petroleum or chemicals found in traditional inks. Soy ink is also easier to remove from paper during the recycling process than oil-based ink.
Ingredients That Keep You and Mother Nature Happy
Our natural products are scented with essential oils and never contain synthetic fragrances or artificial ingredients such as sulfates or parabens that can be harmful to both your health and the environment. Our soaps are made with sustainably sourced palm oil, certified by RSPO (Round Table on Sustainable Palm Oil).
Products That Respect Animals
We never test on animals and are PETA and Leaping Bunny approved. The only time animals are involved is when we cuddle our pups and give them treats!
LATHER x Carbon Fund
We are a carbon-neutral business through our partnership with Carbonfund.org. In fact, we are proud to announce that in 2018 we reached our 10th anniversary as an annually contributing partner with Carbonfund.org! Here's what LATHER's co-founder Rob Hoyt has to say about this incredible collaboration:
"Over the past ten years, LATHER's carbon offset donations to Carbonfund.org have neutralized almost 2000 metric tonnes – 4.4 million pounds – of greenhouse gas emissions. That's equivalent to the carbon dioxide sequestered by planting 51,750 tree seedlings and allowing those trees to grow and mature for ten years!"
At LATHER we pride ourselves on our joyful collaboration with nature. It's key to our philosophy that we take care of both our customers and the precious world around us, preserving it for those who come next. We are passionate about ingredients and compassionate towards those who cultivate them, and nothing excites us more than seeking out and gathering up the most unique and effective ingredients from all over the world, and thoughtfully turning them into something amazing. We are dedicated to improving the environment, making products that help people feel they're very best and are happy to work with Carbonfund.org to help us on our mission."
LATHER x The Baobab Guardians Programme
We partner with The Baobab Guardians Programme, a nonprofit based in South Africa that supports the future of the baobab tree population while empowering women with employment opportunities.
Studies show that environmental degradation and climate change are negatively impacting the baobab tree's long-term survival. Through this unique tree-planting program, women become guardians of baobab seedlings and watch over them until they can survive on their own in nature. The guardians are rewarded financially for each completed stage.
When you buy any of our Baobab & Shea Collection products, we donate $1 to the program. When we partner with new hotels who take the collection, we plant a tree in their name. We also support the Baobab Pre-School Programme to help build infrastructure and provide aid to underresourced preschools in the areas where baobab harvesters live.
LATHER x Sundara
Sundara is a nonprofit organization that recycles old hotel soap into new bars, giving them a second life. Sundara hires local women to do this work, lifting them from poverty with fair wage livelihoods. They distribute the soap to their communities while providing free hygiene education classes for vulnerable populations. We are honored to work with Sundara who are making the world a cleaner and healthier place, one bar of recycled soap at a time.
Sustainability requires meaningful thought and committed action, and it also requires creativity and an openness to new ideas. At LATHER, our goal is to never be content or satisfied, as there is always more we can do to help our families, our neighborhoods and our planet. We're proud as ever of the partnerships we've solidified and are grateful we are able to give back to the very communities that provide us the rich resources we need to create a sustainable business. Thank you for being a part of our goals—and stay tuned for more!