6 Natural Skin Care Products For Healthy Summer Skin
Posted by Team LATHER on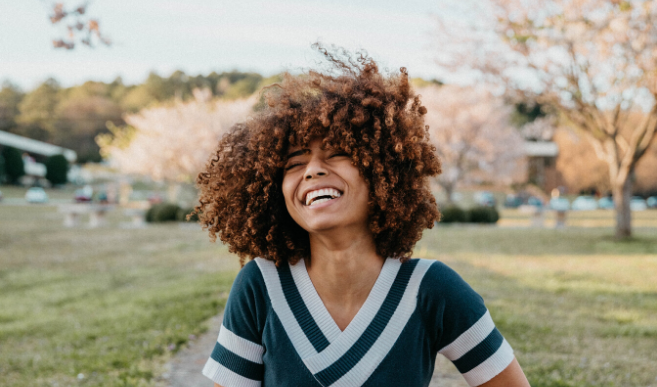 Every year as we round the corner on summer, you hear the same thing: It's time to change up your skincare routine. For most of us, the "c" word is a scary thing. Why change what's working just because of a little heat? Does it really matter that the humidity is melting your makeup or the sweat from your workout is a few buckets more than usual?
 Um, yes. And no.
The rule of thumb for summer is to lighten up on the heavy moisturizers and break out the super-duty sunscreen. But there are so many factors to consider. East Coasters get to step out of the door to a wet slap of humidity every morning. People in arid areas like Phoenix and Las Vegas get to contend with moisture-sapping dry heat. Add to that amped up UV levels and hectic summer travel and you've got a recipe for skin eruptions.
Our recommendation? Don't go crazy. Ease into the season by integrating a few key products into your regular skincare routine, but don't freak out your skin with an entirely new regimen. If you've been out on the lake or at the beach all day, your skin may very well need a dose of that heavy "winter" moisturizer. Use practical sense and look for products that soothe and nourish without stripping natural moisture.
Here are six from our shelves that promote healthy summer skin.
Cleanser
Cucumber and sea algae extract team up in our Cucumber Milk Facial Cleanser to gently remove impurities while tightening and firming the skin. The flood of antioxidants you'll get from this refreshing cleanser help to keep skin-aging free radicals at bay and make it an ideal foil for sun exposure and environmental pollutants. Soothing ingredients such as aloe, oat protein, arnica, and hazelnut oil also serve to soothe overexposed skin.
Toner
Calm and cool summer skin with our alcohol-free Cucumber & Ginseng Facial Mist. This toner complements any of our facial washes and refreshes skin with a surge of cucumber, ginseng and algae extracts. The cucumber and algae refresh and tone while ginseng strengthens and revitalizes the skin. And it's not just for the face. Spritz on this refreshing mist after shaving or pop it in your pool bag for an on-the-go soother.
Sunscreen
Sunscreen application should be an all-year-long affair. Summer calls for more diligent application though because of higher UV levels, increased perspiration and of course, those days when you can't resist lounging for hours in the summer sun. Our Daily Defense Facial Sunscreen combines the mineral Titanium Dioxide to give you SPF 30 broad spectrum UVA/UVB protection. Specifically designed for the face, this sunscreen offers a bonus of soothing natural botanicals that help hydrate and nourish without feeling heavy.
Body Scrub
Nothing goes better with a shoulder-baring sundress than a pre-donning body polish. And our top-selling Bamboo Lemongrass Foaming Body Scrub delivers glowing, dewy skin with an irresistible side of subtly scented lemongrass, geranium, and ylang-ylang. Powdered bamboo gently lifts away dry, flaky skin while sea algae extracts and almond proteins leave skin at its softest. The kicker is the delicious foaminess of this body scrub, making it a truly indulgent home spa experience. Because it doesn't leave skin swimming in oil, this scrub is also ideal as a pre-spray tanning treatment.
Body Mask
Speaking of home spa experiences, our Sea Kelp & Ginseng All-over Mask is a revitalizing, detoxifying head-to-toe treatment inspired by spas. Sea kelp and ginseng extracts coax out impurities while replenishing lost moisture. A perfect post-sun treatment, this cooling gel mask is formulated with aloe vera and oat proteins to ease sunburn and skin irritations. You can even use it on hair to replenish moisture as a mask or overnight treatment.
Lip Balm
You'll want to have one of these tubes in easy reach all summer long. Our Lip Balm Trio Broad Spectrum SPF 15 protects your pucker with UVA/UVB protection while nourishing lips with certified organic sunflower seed, extra virgin olive, and hemp seed oils. The set includes citrus, spearmint and unscented.
What you don't need to add to your summer shopping list this summer is harsh chemicals. All our products are free of parabens, sulfates, mineral oil and synthetic fragrance and colors, ensuring a summer of healthy skin. 
What's your favorite product for the summer?