Giving The Gift Of Soap To Foster Health And Beauty
Posted by Teri Levy on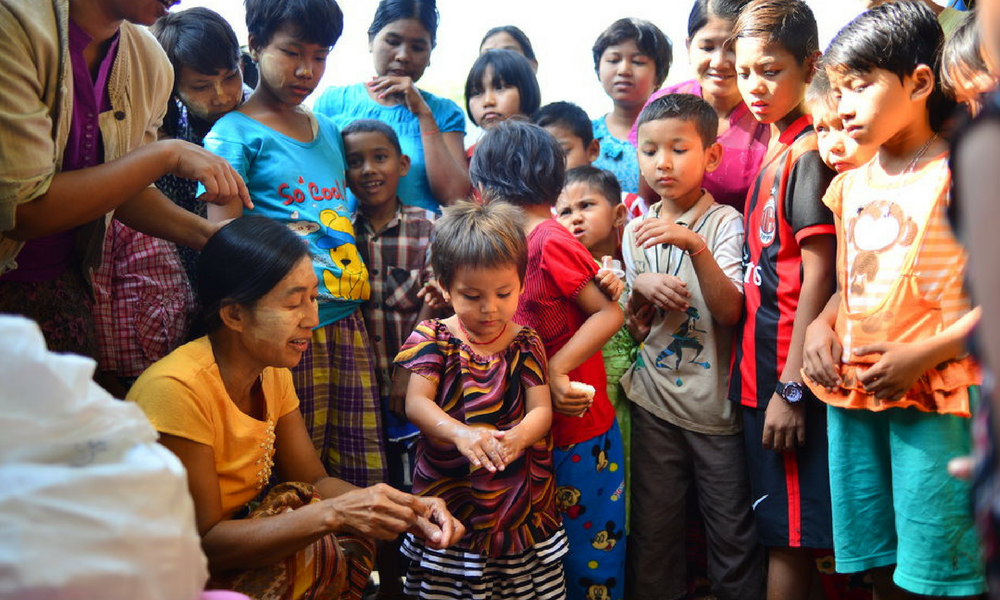 Charity Spotlight: Sundara Foundation—Giving the Gift of Soap to Foster Health and Beauty
Soap is such a little thing, but it can mean the difference between sickness and health—and even life and death.
In many countries, people lack basic knowledge of hygiene practices that could keep them from becoming sick. We take these simple practices for granted, like washing your hands with soap after using the restroom or before preparing a meal. As a result, many people, including children, are becoming sick with easily preventable diseases.
Sundara is a nonprofit organization that's out to change that. Founder Erin Zaikis started Sundara in 2013 after witnessing this alarming lack of hygiene knowledge first hand. Sundara's goal is to get soap and hygiene education to populations that need it most. They currently have programs in place in India and Myanmar.
However, Sundara doesn't just hand out soap. They have created a sustainable program that eliminates waste and creates jobs for women. How? Through soap recycling.
How Does Soap Recycling Work?
Hotels produce an enormous about of soap waste each year. Guests open a bar of soap, then use it just once or twice before checking out. Zaikis has created a program that sanitizes and recycles this soap into new bars of soap.
Sundara's employees are local women from underprivileged backgrounds. The first step of the recycling process is for these employees to collect soap waste from local hotels. Then they process the soap for recycling by shaving it down and treating it with a chemical solution. The soap is then further processed and molded into new bars of soap.
After packaging the soap, it's ready to go to schools and community centers. But the soap isn't just handed out. It's presented with information about how and why to use it. Local education ambassadors give demonstrations to inform their communities about better hygiene practices.
How Do We Help?
We are proud to serve as a financial partner with Sundara.
"Soap can save lives. Here at LATHER, we make beautiful handmade soaps with essential oils and sell them to people mostly as an alternative to other harsh chemicals that they have been using to clean themselves or their family.  What we often don't think about it, and what is shocking to me is, that many people in the world don't have any soap at all. They don't have the luxury of choosing a beautiful handcrafted soap or considering if their product is made with organic olive oil. They are getting sick from contagious diseases that can be prevented by soap and water," says LATHER founder Emilie Davidson Hoyt.
We support Sundara's missions to make communities healthier, provide jobs for women and reduce waste. As of now, Sundara has saved 64,600 kilograms of soap from ending up in landfills. They have made 154,950 bars of soap, positively impacting the lives of 380,101 men, women and children.
The name "Sundara" means beautiful in Sanskrit. The mission and daily work of this non-profit is truly a beautiful force in the world. LATHER founder Emilie Davidson Hoyt says, "I am inspired by the work that Erin and Sundara are doing to help provide not only soap to people who need it but economic sustainability to the women who are taking care of their families." Sundara is making the world a cleaner and healthier place, one bar of recycled soap at a time.