7 Tips To Living A Radiant Life
Posted by Sara Howell on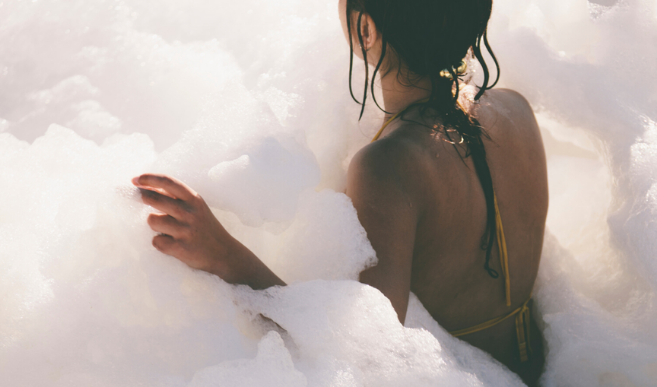 Radiance means brightness or light, and even if we don't necessarily realize it, we are all constantly seeking ways to add light to our lives. Living a radiant life can mean many things, but most of all it means taking time to take proper care of ourselves. By embracing the need to live a radiant life, we can ultimately become happier, less stressed out and more in tune with the world. We've compiled a list of ways you can add radiance to your life, many with science-backed results. Read on to find out how you can add light to your everyday.
1. Keep It Simple.
Doing small things that nevertheless make you happy can add a lot of radiance to your life. Maybe it's getting cozy in your armchair with a delicious book, or taking a leisurely walk through the neighborhood. Maybe it's drinking a cup of piping-hot cocoa, or meeting up with a friend for a fun lunch. Whatever it is, no matter how small, it can greatly lift your spirits as long as you make it a regular part of your life.
2. Make Happy Plans.
Planning things you can look forward to can add a ton of brightness to your life. Anticipation is powerful, especially when it's something happy that awaits. Think about it – waiting for a special event like a holiday or your birthday can often raise your happiness levels and leave you feeling much more energized as you count down the days.
3. Luxuriate In Sleep.
Sleep has been proven to reduce stress in studies, while lack of sleep has been shown to disrupt brain cells. And even if science didn't prove the importance of sleep, we all know how exhausted and grumpy we can feel when we don't get the right amount of shut-eye the night before.
Create a pre-sleep ritual that will allow you to fully luxuriate in the process. (Our Bedtime Stories kit can help!) Dab the lavender-scented balm on your temples and wrists, do some deep meditative breathing with a candle, or drink a cup of chamomile tea. If you're feeling especially distracted, try using an eye mask to make sure your brain sees pitch black.
4. Embrace Self-Love.
Make it a habit to do things for yourself that make you feel good, whether that means eating ice cream or taking a hot bath. If you choose the latter, try the Blue Chamomile Foaming Bath Treatment, which helps you decompress with its relaxing essential oils, while quenching skin with hydrating oils like moringa and coconut oil.
But self-love doesn't necessarily mean going on trips or purchasing things, it also means embracing who you are and accepting yourself, flaws and all.  Practicing confidence, making an effort to change bad habits and forgiving yourself for past mistakes are all ways you can embrace self-love. A focus on inner beauty rather than outer can also go a long way.
5. Take A Break.
Life is all about balance, or it should be anyway. If we're overworked, it will ultimately show as stress and may even lead to sickness. If we're too busy with too many balls in the air, it can lead to all those balls coming crashing down. Knowing when to take a break is essential to living a balanced life. It can mean taking a weekend to yourself or going on a short trip. It can mean doing absolutely nothing but chilling in front of the TV or with a good book for a full day. The key is keeping a balance between school or work and leisure time. 
6. Remember Nature.
Research has shown that exposure to nature has a stress-reducing ability that ultimately makes people feel calmer and more relaxed. A nature hike or a day at the beach can greatly relieve stress and brighten up your life. Of course, it can be difficult to find nature if you live in an urban setting, but even going to the park or working in a garden can help you get that much closer to nature. Try to make nature a regular part of your life, and let the radiance roll in.
7. Let Go. A truly radiant life is one without clutter. And we're not just talking about clutter around the house, although cutting down on that can be extremely rejuvenating. But even clutter like a relationship or job that are no longer working can have a huge negative impact on your life, robbing it of radiance. Learn to let go of what is not working for you. It can even mean a certain kind of lifestyle, like one that involves too much work and not enough rest, or one that is too sedentary and could use a boost from more exercise and healthier eating. De-cluttering and getting rid of the excess can help usher in a burst of radiance.