Why Natural, Cruelty-Free and Vegan Skin Care Is the Way to Go
Posted by Team LATHER on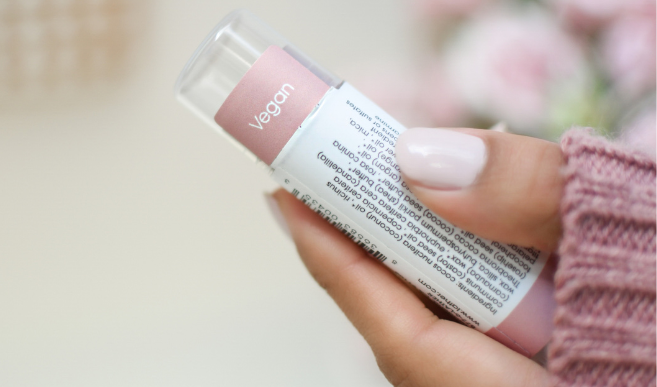 There are so many benefits to going green when you're choosing skincare products—from minimizing your contact with potentially harmful substances to the inner peace you feel knowing no animals were harmed in the making of them. But with so many buzz words being thrown around, it can all get a bit confusing. Here's what it really means for a product to be natural, cruelty-free and vegan and why these things are so important.
Natural
We're bombarded with the word "natural" on all kinds of products today, but what does it really mean? And how do you know which products are truly natural? Natural products should contain only natural, or naturally sourced, ingredients. They should also be free of chemicals that are known to cause harm. Also, keep in mind that the Federal Drug Administration does NOT regulate nor monitor the word "natural" on packages, so a product could technically contain one natural ingredient within a cocktail of chemicals and label it "natural."
A non-profit organization called the Environmental Working Group researches and rates products according to how safe their ingredients are. You can spot authentic, natural products by checking for the EWG Verified logo, which means the product has been verified to be free of EWG's chemicals of concern. You can also see EWG's product ratings in the Skin Deep database.
There are health benefits to choosing natural skincare products. Some products contain ingredients known or suspected to cause allergies, immune disorders, reproductive harm and even cancer. So eliminating your exposure to them as much as possible is important to your overall health. The fewer toxic substances we buy and use over time, the less we have in our environment, which also helps reduce our exposure.
Cruelty-free
When we're shopping for natural alternatives, we don't just think of ourselves—we also think about how the making of the product may have affected animals. Many products today are tested on animals in a way that causes them pain and suffering. How can we feel good about using a product knowing that? Well, luckily, we have a choice. We can choose cruelty-free products. Products that don't involve animal testing on any level. That means that the product's individual ingredients, as well as the finished product didn't involve any animal testing.
When trying to determine if a product is cruelty-free, look for the Leaping Bunny logo. This is an internationally recognized logo meaning the product and its ingredients were not tested on animals. You can also find a shopping guide with a lengthy list of cruelty-free companies on the Leaping Bunny website.
Buyer beware! Watch out for products that don't have the Leaping Bunny logo but still state they are "cruelty-free" or "not tested on animals," because the ingredients used may have been animal tested. The company may mean only the finished product wasn't animal tested. The company may also have contracted out to another company to do their animal testing for them. Sneaky!
The benefits of choosing cruelty-free products are clear. You will feel good that no animals suffered for your skin care and also reduce your exposure to new chemicals that may be harmful to your health.
Sometimes in our efforts to live a more cruelty-free lifestyle, we choose to expand that philosophy to our diet and the hidden ingredients in the products we use every day. You may hear people say they are vegans. A vegan diet doesn't involve any animal products like meat, eggs or dairy. Many vegans like to screen hidden animal byproducts out of their diet as well like gelatin, albumin and rennet, all from animal sources.
Did you know that skincare products can also be vegan? This means it doesn't contain any animal byproducts or ingredients derived from animal sources. Some common animal byproducts are keratin, collagen, glycerin and lanolin, just to name a few.
Research before you buy. Become familiar with some common animal byproducts used today so you can recognize them when you read labels. Look for products that are labeled vegan. From soaps and shampoos to toner, lotions and even sunscreen, here is one vegan collection worth browsing.
Choosing products that are vegan means that you are choosing ingredients from natural sources, which is better for you and cleaner for the environment. You are also taking a stand against the unnecessary suffering of animals.
Some great ones to try
This botanical cleanser gently washes away makeup and other skin spoiling impurities to help keep your skin clear. Antioxidant properties of tocopherol (Vitamin E) and cucumber extract help fight free radical damage.
Indulge your senses in this deliciously delicate, natural fragrance of roses, tangerines and lavender. Feel your cares drift away with the calming effect of lavender essential oil as this soap cleanses and soothes dry skin on your face and body.
There is nothing quite like the mouth-watering, citrusy scent of oranges and tangerines to boost your mood and ease anxiety. Together with warming nutmeg and clove, this moisture rich body lotion will leave your skin soft and supple.
Your number-one line of defense against skin cancer and premature aging of the skin. Protect the skin on your face from the sun's harmful rays with this creamy SPF 30 sun lotion. Titanium Dioxide and octinoxate provide broad-spectrum protection from both UVA and UVB rays to help keep your skin healthy and youthful.
For rough, dry skin, try this cool, creamy remedy that won't irritate sensitive skin. This crème gently exfoliates dead skin using tiny jojoba beads and bamboo. But that's not all. It will also soften and soothe your skin with almond oil, absorb excess oil with white clay and protect your skin from free radicals with rose hip oil. How's that for multi-tasking?
If you are ready to go natural with your skin care, or even if you already have, why not also explore the new cruelty-free and vegan options available today? You can feel good about what you buy and what you put on your body knowing that the ingredients used cause no harm to the environment, no suffering to animals and are safer for you!